Maday's family farm by Mercedes Llanos 
The Chacra of Maday is a beautiful field at the top of the mountain, on the outskirts of San Roque village.  The walk was quite hard and uphill.  Let's say it makes you sweat.  We Passed 'Sachaqa Centro De Arte,' Sculpture Trail and Ecological Viewpoints along the way.
It is an hours journey to the Ecological Viewpoints, and then another hour walk to the farm. The first part is not so difficult.  There are many varieties of trees and plants and different edible fruits to see along the way.  We crossed a trickle of water in which we could refresh ourselves and drink a little.  100% clean water.  The first peak, where you can see the horizon, is beautiful.  There one can see the vastness of the Amazon jungle – mountain landscape.  Once you reach the top you walk a very simple path without elevation where we can see the Sculpture Trail.  A great place to enjoy the view, rest and eat something.
After the break, we continue on – to a very steep incline.   I recommend rubber boots, as there are usually lots of puddles along the way.  This was my favourite part!  I felt like an Amazon rainforest explorer.  It is much more wild and natural, with green, giant leaves and plants that encircle you on the way.  The climb is steep yes, but
hilarious, since you have to dodge puddles and climb natural steps created by the roots of the trees that surround us.  Truly amazing.
After an hour of extreme hiking, we arrived at the farm.  As we go down to the cabin, we see a diversity of fruits.  On the farm, Maday and young Joel were waiting for us. Maday is a very funny person who loves to smile.  At the same time wise, with a great knowledge of edible and medicinal plants. Let's say he's a great teacher.  Joel is more timid but very respectful, he knows everything about working on the farm, the plants, and his specialty organic coffee.
They specialize in cocao and organic coffee, so we saw many of those plants. Teaching us about the coffee process. There were also many other plants. Among them are banana, plantains, yucca, grapefruit, dali-dali, lemon, anuna, mandarins, mangos, guaba (which we had the opportunity to try), pumpkin, sweet potato, pineapple, and also medicinal plants such as Sacha Hergon (for diabetes), sangre de grado (blood cleaner), and mountain microorganisms (MM) (which is used for gastritis).
Joel did not stop taking guavas out of the trees for us to eat, and we tried different fruits.  Upon returning to Maday's cabin we were greeted with a scrumptious mountain soup, beans with noodles, yucca, bananas, and the richest hot chocolate I have ever tasted.
As I prepare to leave for San Roque, Joel surprises me with two mules (Donkey/Horse) "Let's go on a mule," he says.  I could not believe it, I had never travelled on a mule before. It was a really incredible feeling. Climbing the mountain on top of a mule was very, very funny, and we also saw the sunset.
Visiting Maday's farm was a complete adventure, with a full day duration. One can also spend the night at the farm, where you can sleep in what are called Tambos and enjoy a rich traditional breakfast the next day.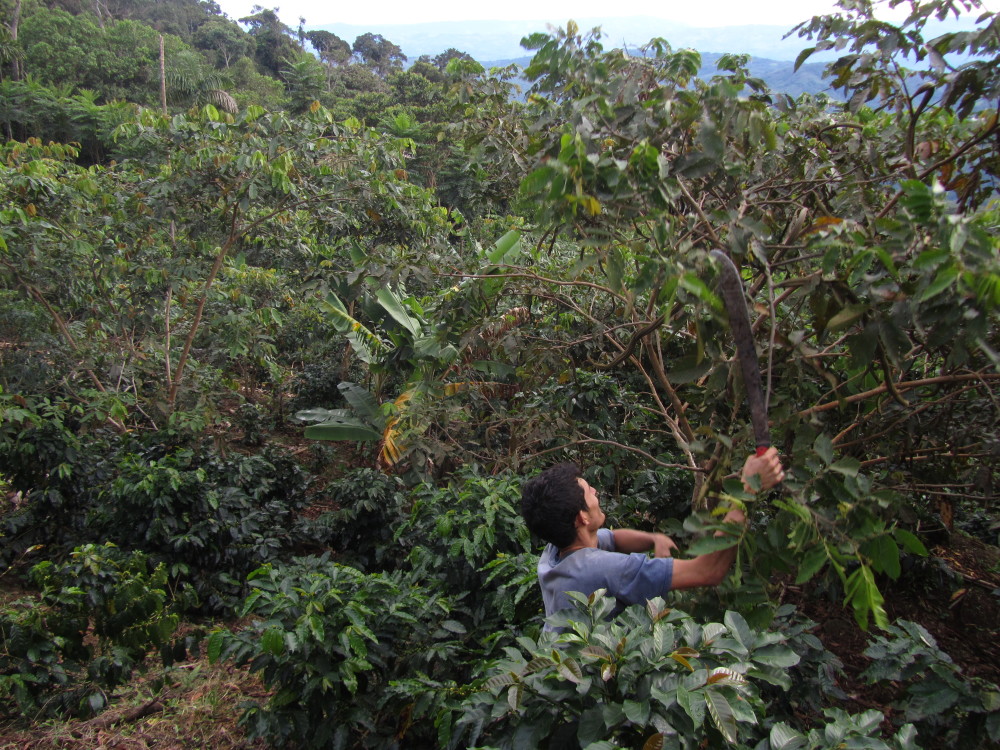 ​