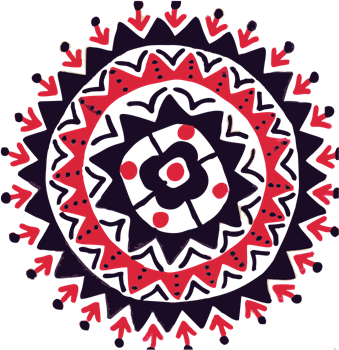 Indigenous traditional practices and cultural pride.
OUR PACKAGE TOURS BELOW
Lamas is one of the most important provinces in the region San Martin, for its great cultural wealth, inhabited by over 3000 Indigenous Quechua speakers and Chazuta is considered "Cultural patrimony of the San Martin Region" because of it's great contribution to archaeology and popular art, many reasons to be proud.
The lack of recognition and dignity to the importance of folk art, plant medicines and traditions has discouraged youth communities to lose their heritage, the youth are not forgoing with traditional practices and cultural pride identity.
In this regard tourism as an alternative to socioeconomic development for indigenous people, through the promotion of crafts and ancient knowledge.  The purchase of artisan goods and the participation of courses, in turn, helps to preserve traditional techniques and processes.
So thanks to you we can keep these traditions alive.

---
 Remember that all our package tours can be altered to suit your traveling needs.
5D 4N – Amazon Experience – Lamas to San Roque – Hike

3 Day Trip of this experience READ MORE
Waycu Native quarters – hotel 'Casa La Sangapilla'  courses in handicrafts – indigenous village of Chiricyacu – seated in the conservation area ' Cordillera Escalera' – 100 m Waterfall Toroyacu  -camping – ending in San Roque De Cumbaza – Chirapa Manta Ecolodge
Day 1: Town of Lamas – Native neighborhood, Wayku – Hotel Casa La Sangapilla.

Day 2: Waterfall Chapawanki – Community of Chiricyacu – Artisinal Course – Hostel Valencia Wasi.

Day 3: (3-hour Hike) Waterfall Toroyacu – camping.

Day 4: Village of San Roque – swim in the River Cumbaza – Ecolodge Chirapamanta.

Day 5: Day to relax and explore San Roque village.
---
2 Day Trips – San Roque De Cumbaza – 
Nature and Cultural Trail

Quechua Lamista village of Chunchiwi (1 half hour walk)

workshops in basic ceramics or chumbe weaving

Angelica's Family Farm

Waterfall Huacamaillo (3-hour walk in total)

Overnight stay and dinner at Chirapamanta Ecolodge.
---
---
2 Day Trips – Lamas 
Waycu native quarters – courses in handicrafts – indigenous village of Chiricyacu – hotel 'Casa La Sangapilla'
#
'Castle of Lamas' where you will see views over the town of Lamas.

The native neighborhood of Wayku – Craft Center 'Waska Waska Warmi Wasi.
Short drive to Waterfall Chapawanki (20 min walk.)

Dinner using organic food that is grown in the garden at

Casa la Sangapilla (if you would like Pizza to let us know in advance) – overnight stay at the hotel.

Chanka Museum.

Community of Chiricyacu.

Courses in chumbe, ceramics or basket weaving, with the indigenous artisans.
---
 2 Day Trips  – Chazuta – Chocolate Route – Courses in ecological paper, ceramics. and museums.

Learn how to make natural paper at a small artisanal ecological paper factory.

Traditional and regional foods at Rio Bosque Magico (vegetarian option)

Learn how to make a basic ceramic shape with a group of women of the Chazutino culture.

Overnight stay at 'Joyce Bartra Cultural Center'

Walk through the cacao fields of (RBM) learn about Agroforestry and harvest the cacao using machetes (optional)

learn about the process of making chocolate from the fruit to the final product.  Taste the most amazing energetic cacao.

Visit archaeological museum and art gallery.
---
REVIEW
Treat yourself to a unique, one of a kind cultural experience!
This is not your typical cookie cutter tour operation. Highly recommended for those seeking a relaxed, yet up close and personal experience with the local culture and environment. Daniel our guide took us from San Roque to Lamas where were met with a local family who showed us the exquisite art of chumbe weaving. Everything about it was very hands on. Daniel even took some great pictures for us! After weaving, we were served lunch at a restaurant in San Roque and then went for swim in the river. Lunch was good and the family there very friendly and gracious. Daniel was also very flexibility to accommodate time based on our interests and how we wanted to spend the day. Overall, a great time had all around. This is a must do if you find yourself in Tarapoto.
ssr174